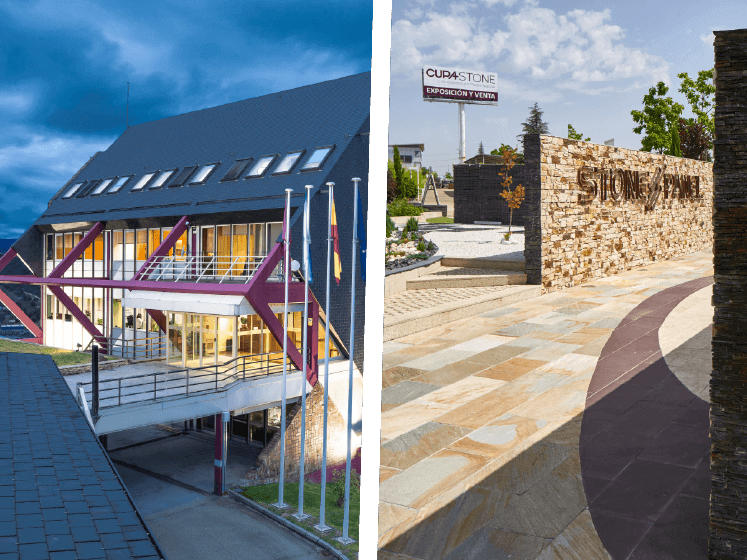 Part of
Cupa Group
Cupa Group is one of the biggest groups in production and distribution of construction materials in the world. It is the leading company of the production of natural slate in the international market and has become a benchmark in Europe when talking about natural rock distribution.
The inauguration of Solana de Forcadas quarry, in San Pedro de Trones (León), in 1892 marked the beginning of the activity of Cupa Group. This slate deposit was the company's first asset. The company was later founded in 1968 thanks to five business owners who decided to modernise the sector and also to satisfy the international demand.
Entering the 21st Century
Cupa Group consists of 65 companies which export approximately 90% of their turnover. It reaches more than 70 countries in all five continents and employs over 2,000 professionals.
The main lines of business are Cupa Pizarras, world leader in natural slate, and Cupa Stone, experts on natural stone. Two companies known for their excellence, innovation and their commitment with the environment.