30 years

of experience

Thermochip is the production and marketing pioneer of sandwich panels in Spain. It maintains its strong position in the sector by being the main reference for more than thirty years when talking about panels for light roof covering. With over six million square metres installed. It has been providing concrete project knowledge and innovation both at a national and international level in all types of buildings.
Commitment to the
future
Even nowadays Thermochip continues to create new building solutions which have inspired the bases for the industrialised building model. It employs a firm commitment in making more effective and sustainable buildings ECCN. It has based its strategy on the 4.0 Industry and the increasing use of technology by providing building systems for the entire envelop of a building.
Part of
Cupa Group
THERMOCHIP is a member of Cupa Group, the worldwide leader on the production of natural slate and a European expert on the distribution of natural stone. The group is made up of 65 companies with subsidiaries in 10 countries.
Industrialized

construction

THERMOCHIP production plant, located in the Ourense region of Valdeorras, has been adapted to make it the most efficient production model available. New automated techniques were introduced to make installation easier and energy consumption levels almost inexistent.
Trust
The industrialization process and the detailed information of each product, done with the BIM method, allows a thorough quality control. This eliminates any unexpectedness between the project and its installation, therefore, making it easier to product advisors as well as architects.
New building

solutions

Throughout these more than 30 years of experience, THERMOCHIP has evolved in order to meet the demands and needs in the construction market. This has created functional and efficient alternative solutions in cladding for façades, wall enclosures and flooring, when comparing it to the more traditional roof systems.
The first certified sandwich panel
in Spain
THERMOCHIP's high commitment to innovation and quality has allowed it produce the first certified sandwich panel, ETA (European Technical Approvals Document), DITE (European Technical Suitability Requirements Document and the DTA (Document Technique de Application).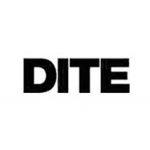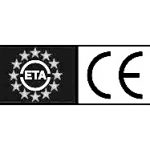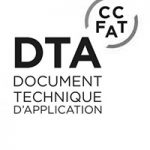 Economic and social

commitment

THERMOCHIP has been working on offering sandwich panels with high insulation and comfort performance. It also offers new building solutions oriented to maximize the energy efficiency and long-term savings in the residential, commercial and public buildings in the tertiary sector. These sustainable commercial and public buildings and passive houses have been awarded all of the certifications needed since they meet with the regulatory requirements.
Lower

environmental impact

The number one key point of the THERMOCHIP business model is to have sustainable development at all of the company's levels. This goes from the optimisation of resources in the production chain to the environmental protection in their field of influence. This is achieved by carefully selecting the raw materials and the rational use of transport without using a single litre of water, neither in the production process nor in the installation of the construction systems.