The ideal interior complement of
the façade envelop:
Thermochip WALL
THERMOCHIP WALL is a sandwich panel to create walls. It is made up of a plaster fibreboard plank in direct contact with the bearing structure, an extruded polystyrene continuous insulation core which has tongue-and-groove on all four sides and a fireproof laminated plank with a second plaster fibreboard plank on the interior part of the building.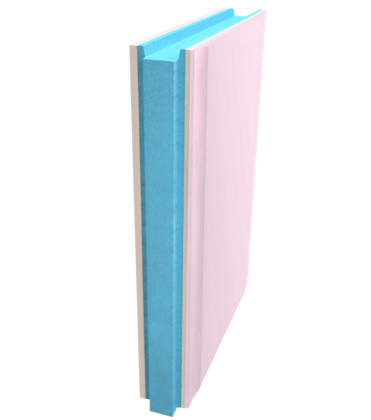 Bearing structure
Different types of structures: steel, wood, galvanized steel, etc.
Insulation
THERMOCHIP SATE tongue-and-groove system on all four sides of the panel.
Finishing coat
Can be used with any finishing coat of your choosing